Not A Puff Piece (But A Trend You Really Should Consider)
Puff sleeves are popping up all over the internet right now. Browse what's new on any retailer's website and you are sure to find this voluminous trend. If you haven't seen them yet, well, you really can't miss them. So why are they all the rage right now? What's the relevancy and should you grab and horde them like the ever popular toilet paper, Purell and N95 masks? Puff sleeves may not be a part of the CDC's guidelines but the fashion industry highly recommends them. Puff sleeves can come in a variety of styles. You can choose from tailored puffs for work conferencing, sheer puffs for semi-visible personal barriers or puff sleeve dresses for playing dress up.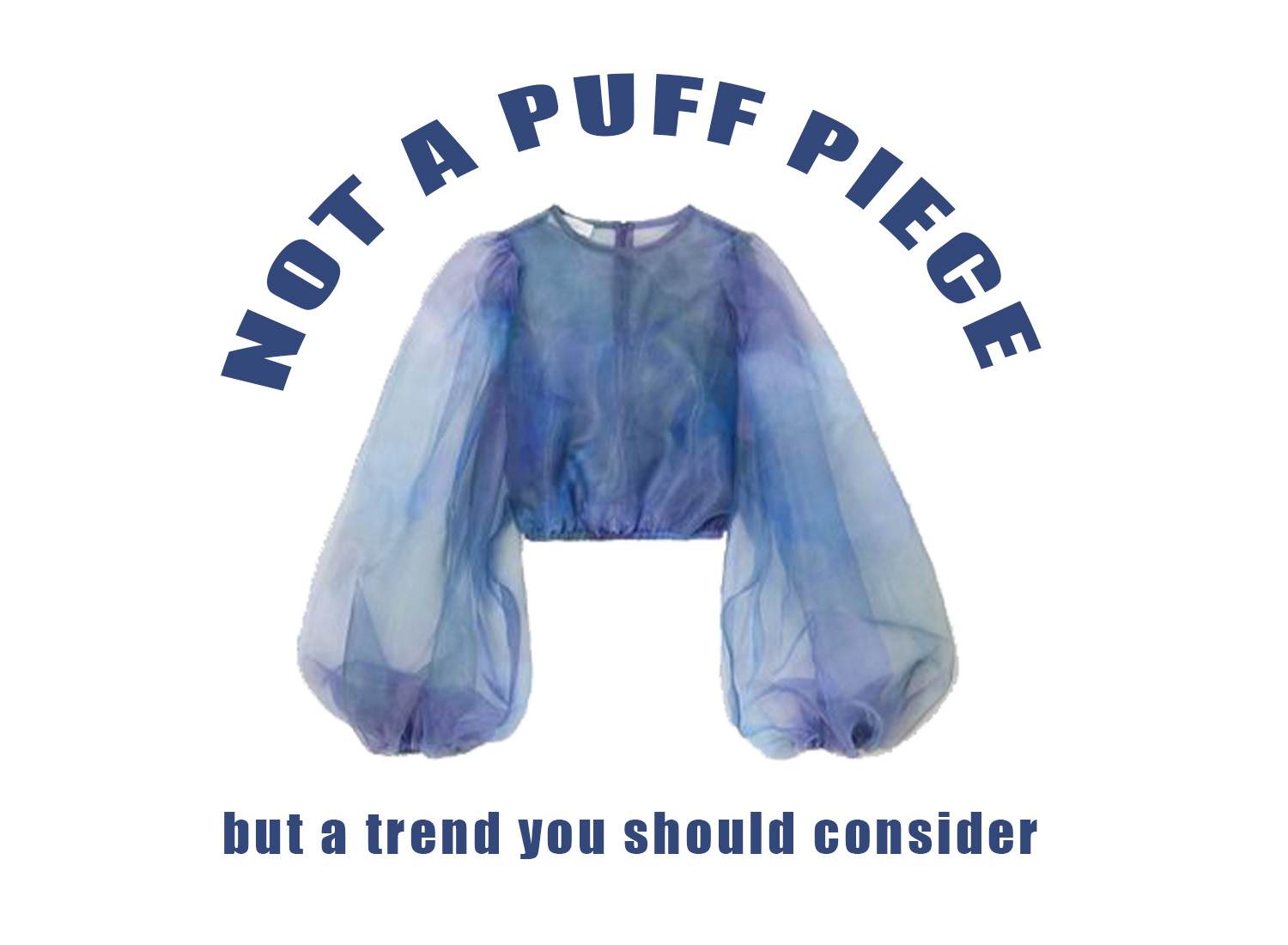 Beaufille Nebula Organza Top $460 
1 Are your work video calls a little lacklustre? Everyone looked so polished the first week, but that seems forever ago and now things are seemingly going downhill. Are you sick of angling the camera in such a way that only your head and the ceiling are visible in order to hide your messy room? What you need in your weekly routine is tailored puffs. These work appropriate puffy sleeved tops will liven up your video chats. The width of the sleeves will surely hide anything in your background, so people can again focus on your face in a flattering position. Cut out half of your getting ready time in the morning because puff sleeves are the ultimate video optical illusion — professional statement on the top, pyjama pants on the bottom.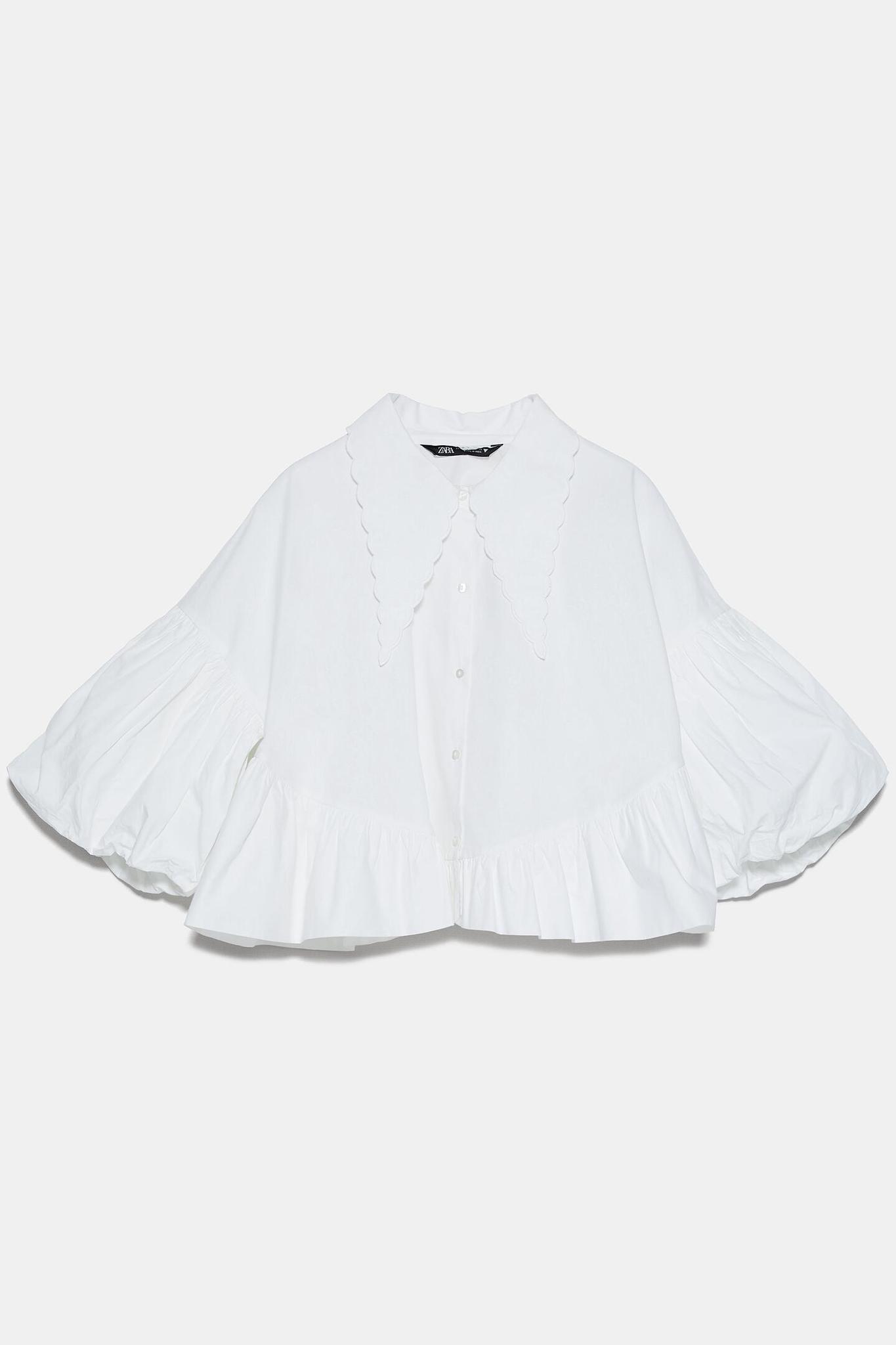 $39.90 Zara Top https://go.zara/2zPqekY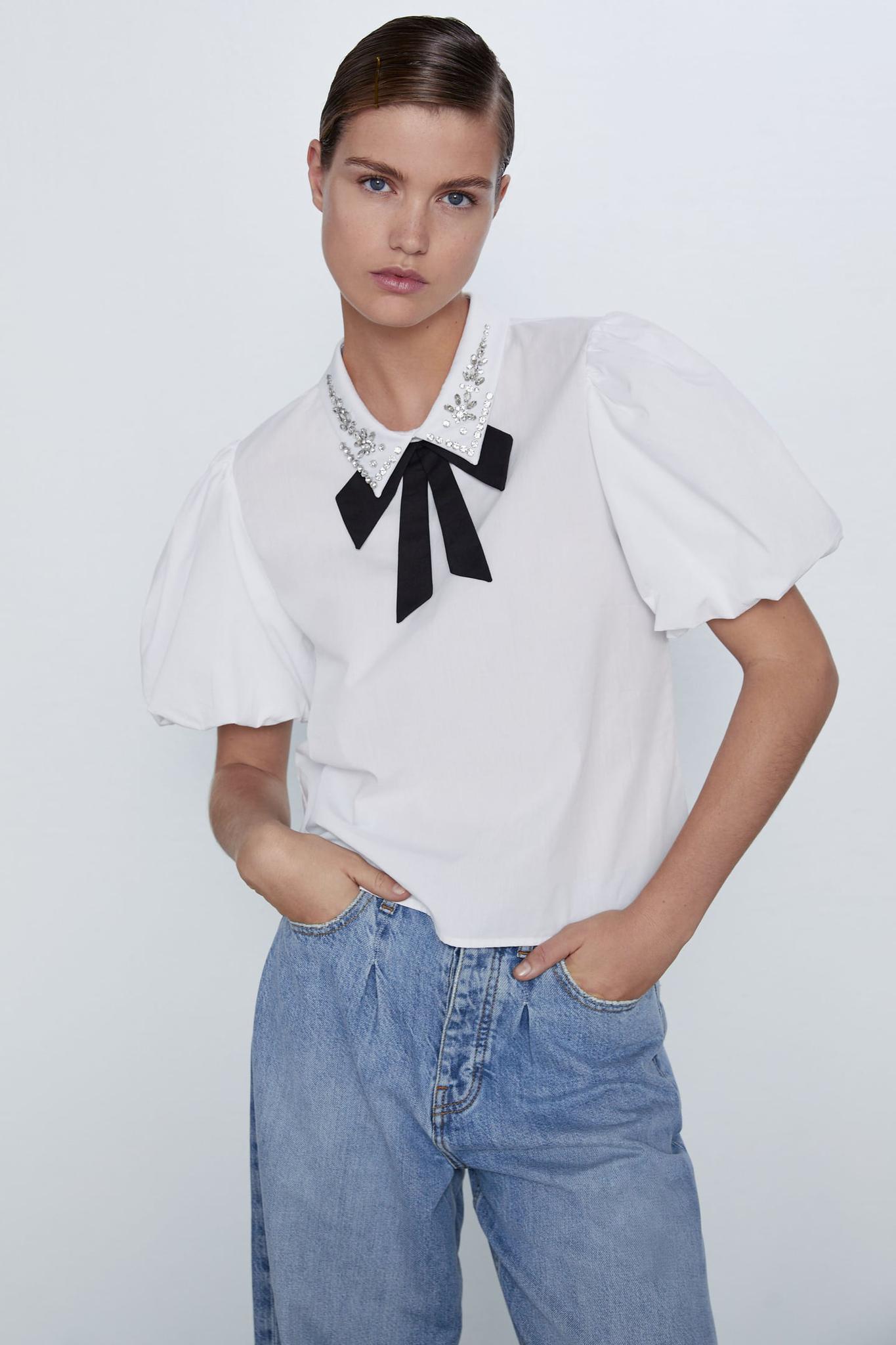 $39.90 Zara Top https://go.zara/2MqGs6L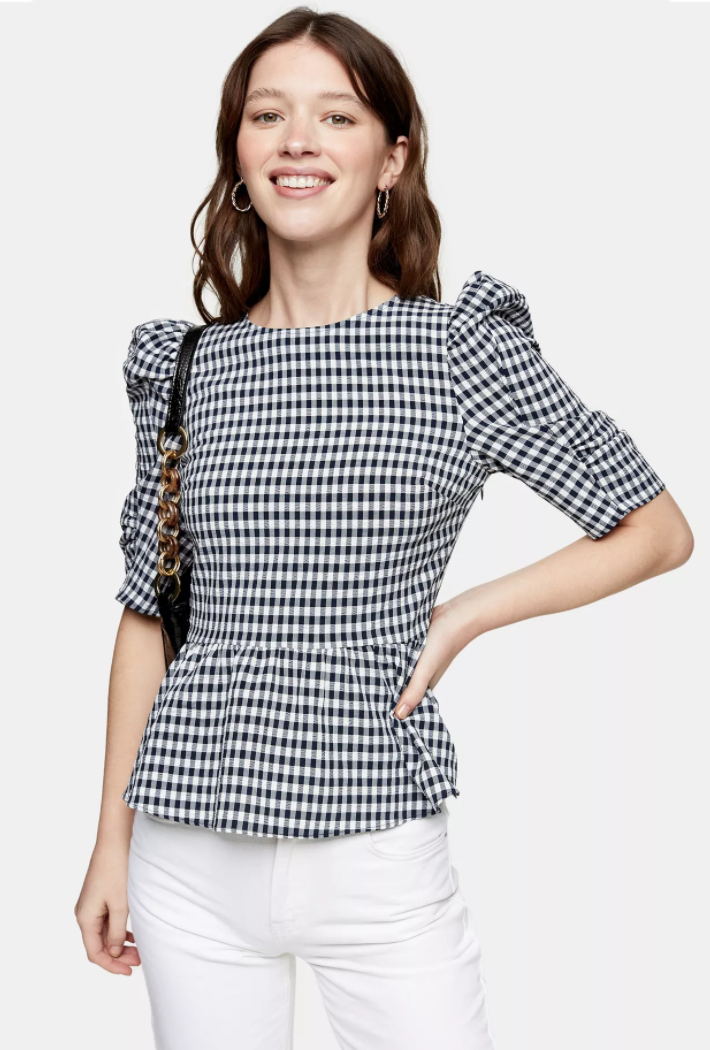 $55 Topshop Top https://bit.ly/3dxwhJg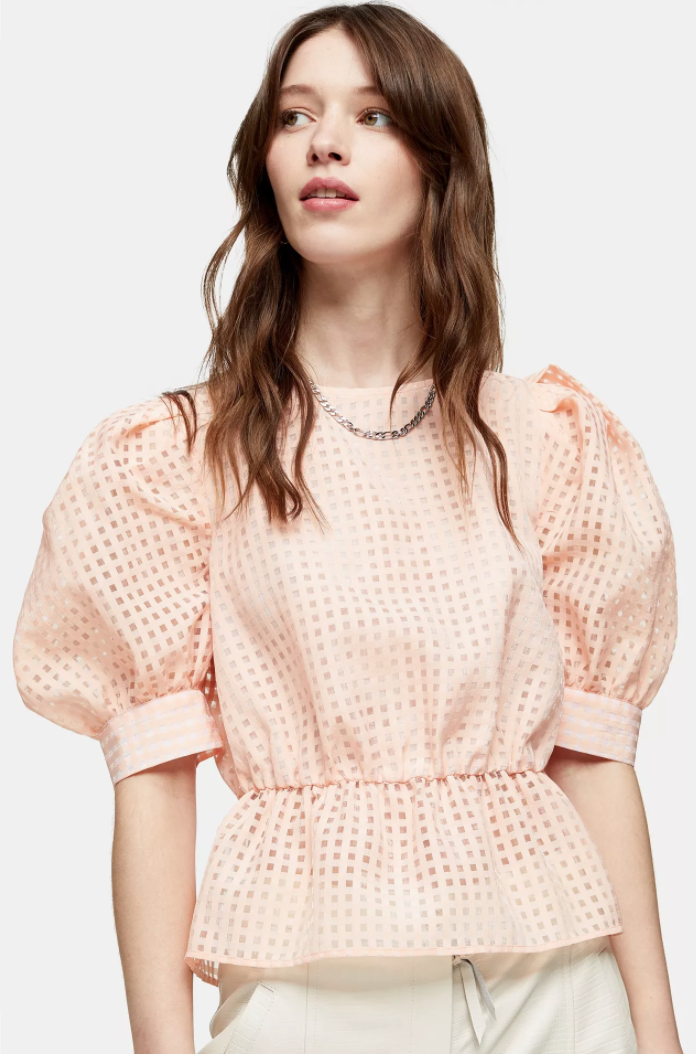 $55 Topshop Top https://bit.ly/2Y2mww6

2 Sometimes you have to go into public for the necessities and when you do you'll want to keep adherence to the 6 feet apart rule. But how do you eyeball that? How do you ensure someone is not sneaking up behind you to grab the last carton of eggs on the shelf that is just a bit too high up for you? Some people have resorted to wearing sumo suits or inflatable bubbles. These choices are not the most flattering and you don't have to resort to them. You can add to your girth in a more flattering way with extra wide sleeves. These sleeves will yell Back Up in a soft feminine way.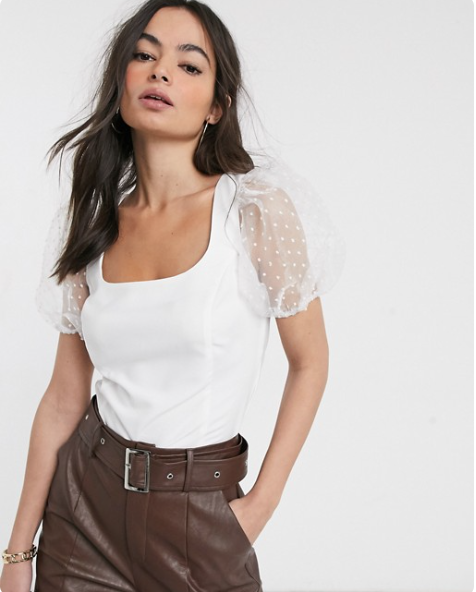 $40 Asos Top https://bit.ly/2Mo6QxU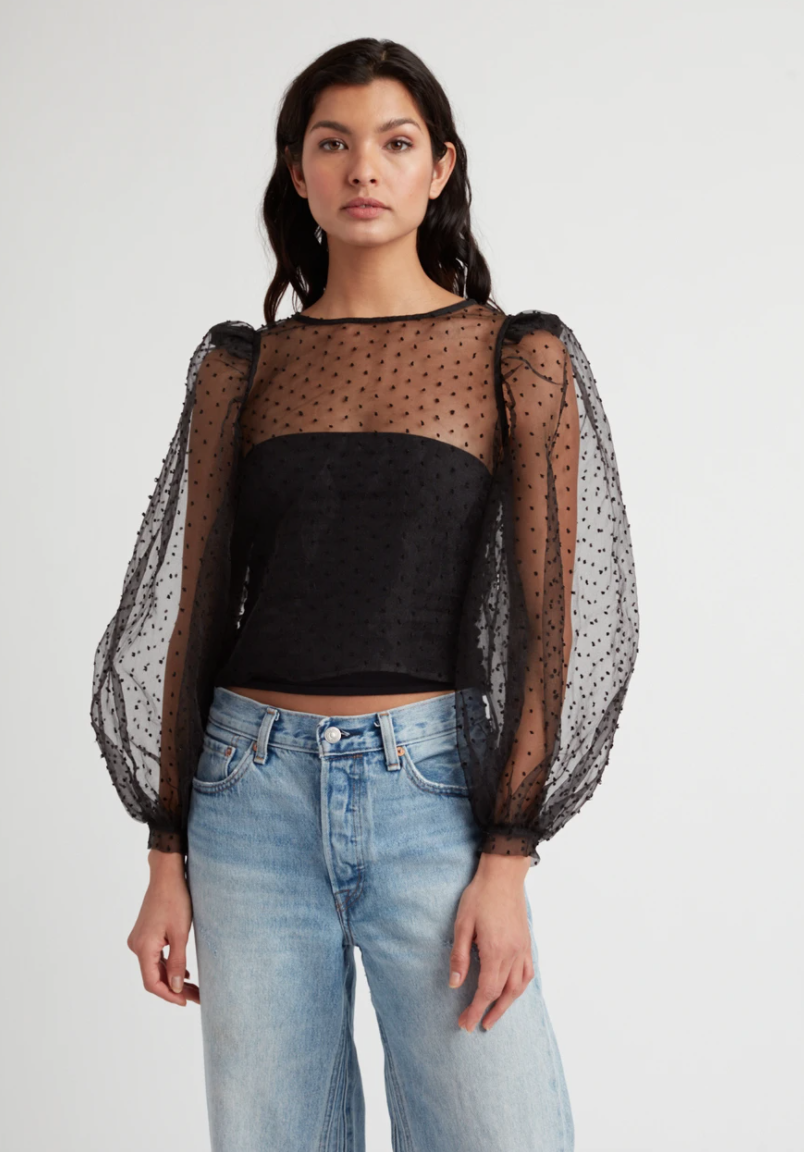 $45 Choosy Top https://bit.ly/3cxhQDV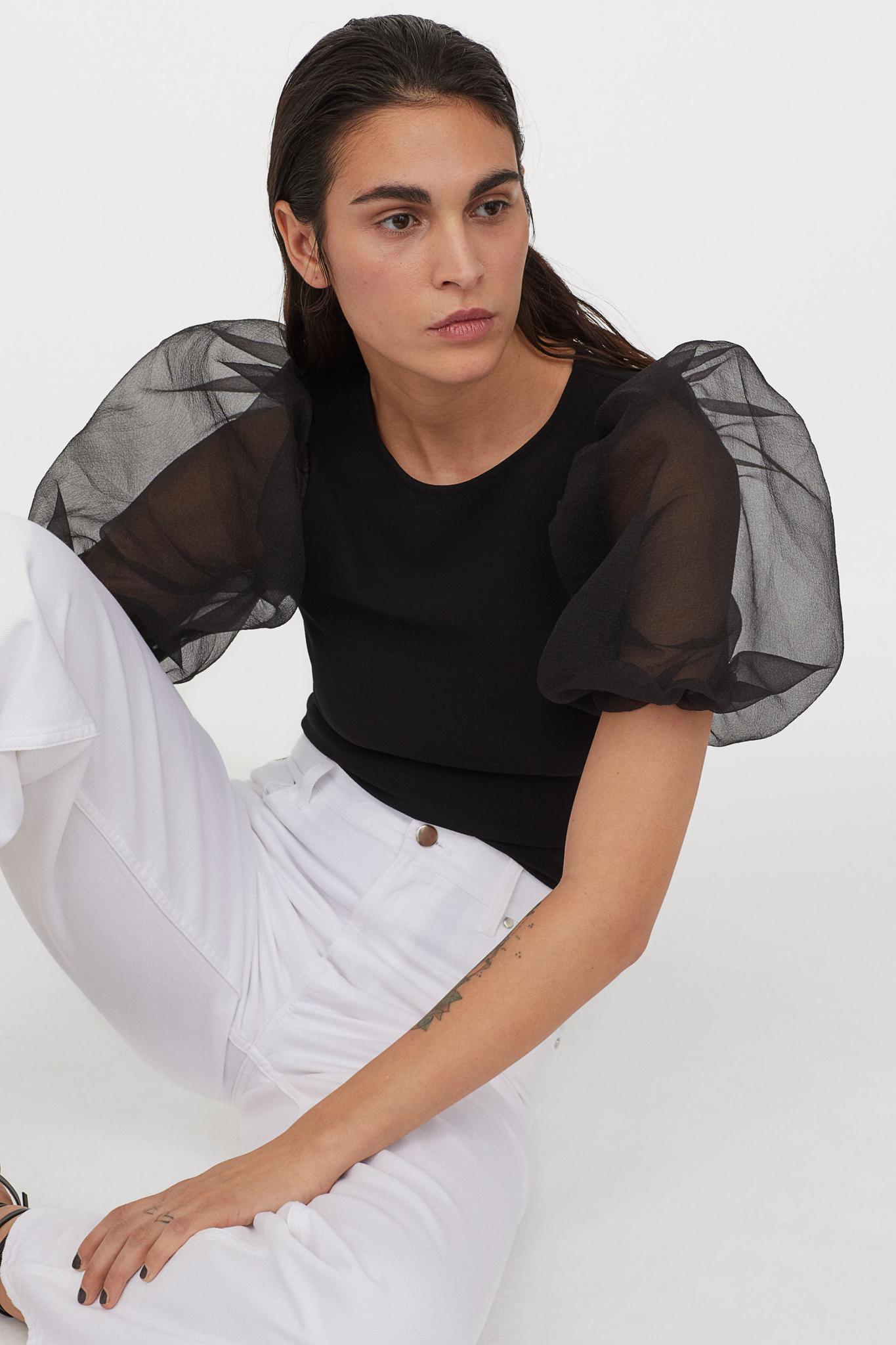 $29.99 H&M Top https://bit.ly/2U8GLHw
3 You can't leave your house right now and there is no escape from your living space. You seem to be stuck. Did you ever contemplate going deeper inside your house (i.e. your closest) to find a little more freedom. No we are not suggesting that your wardrobe will transport you to another realm like that of The Lion, The Witch and The Wardrobe, but if you use your imagination you might be able to be in a new world. Pull out any puff sleeved dresses you might have and try them on. Have fun with it. Twirl around, and let all the stress glide right off of you. You're playing dress up now, pick whoever you want to be (a few princesses come to mind) and play pretend for a little while, it may give you the break from reality you need right now.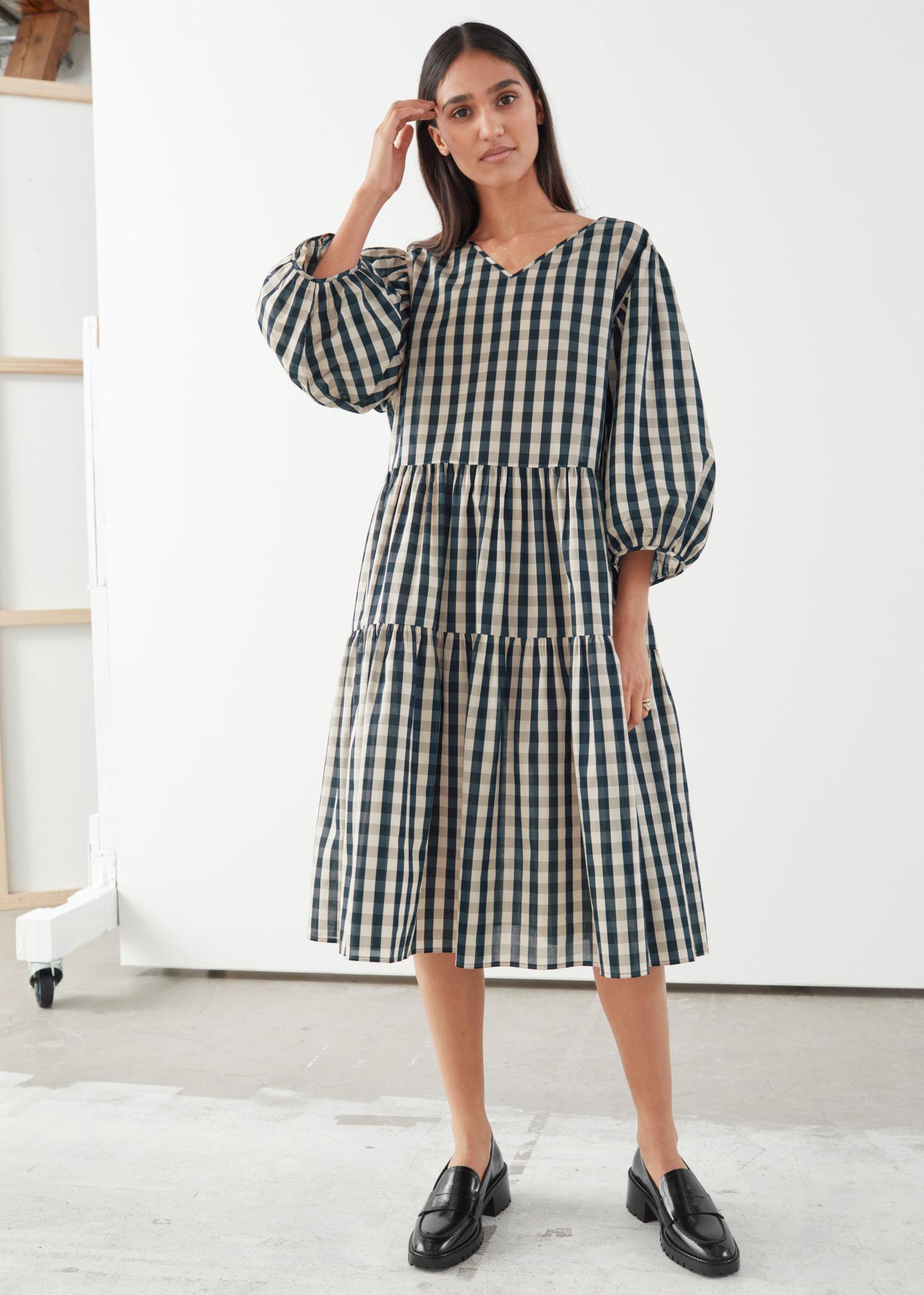 $129 & Other Stories Dress https://bit.ly/3dwYqjQ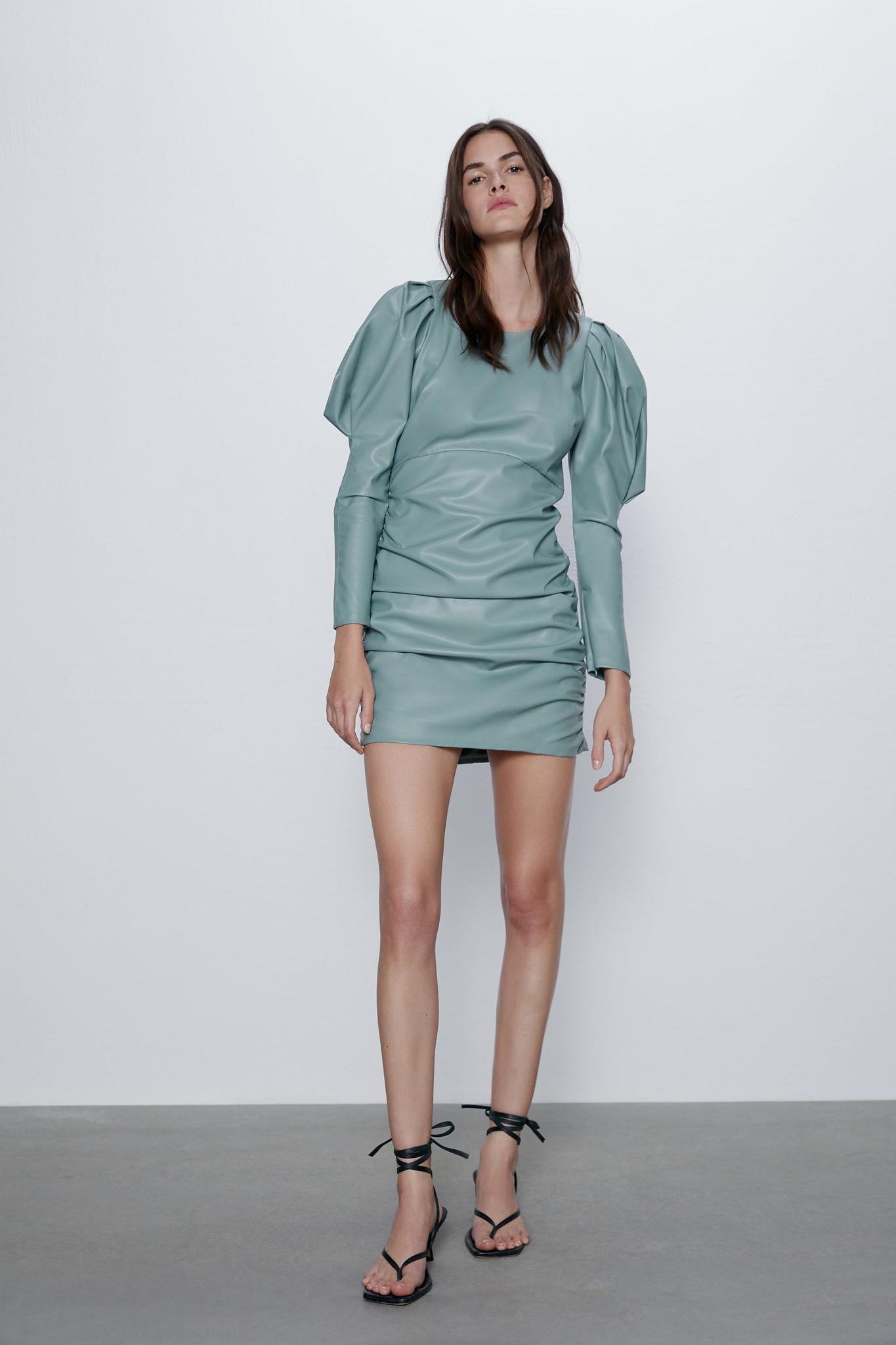 $49.99 Zara Dress https://go.zara/2BwJzaX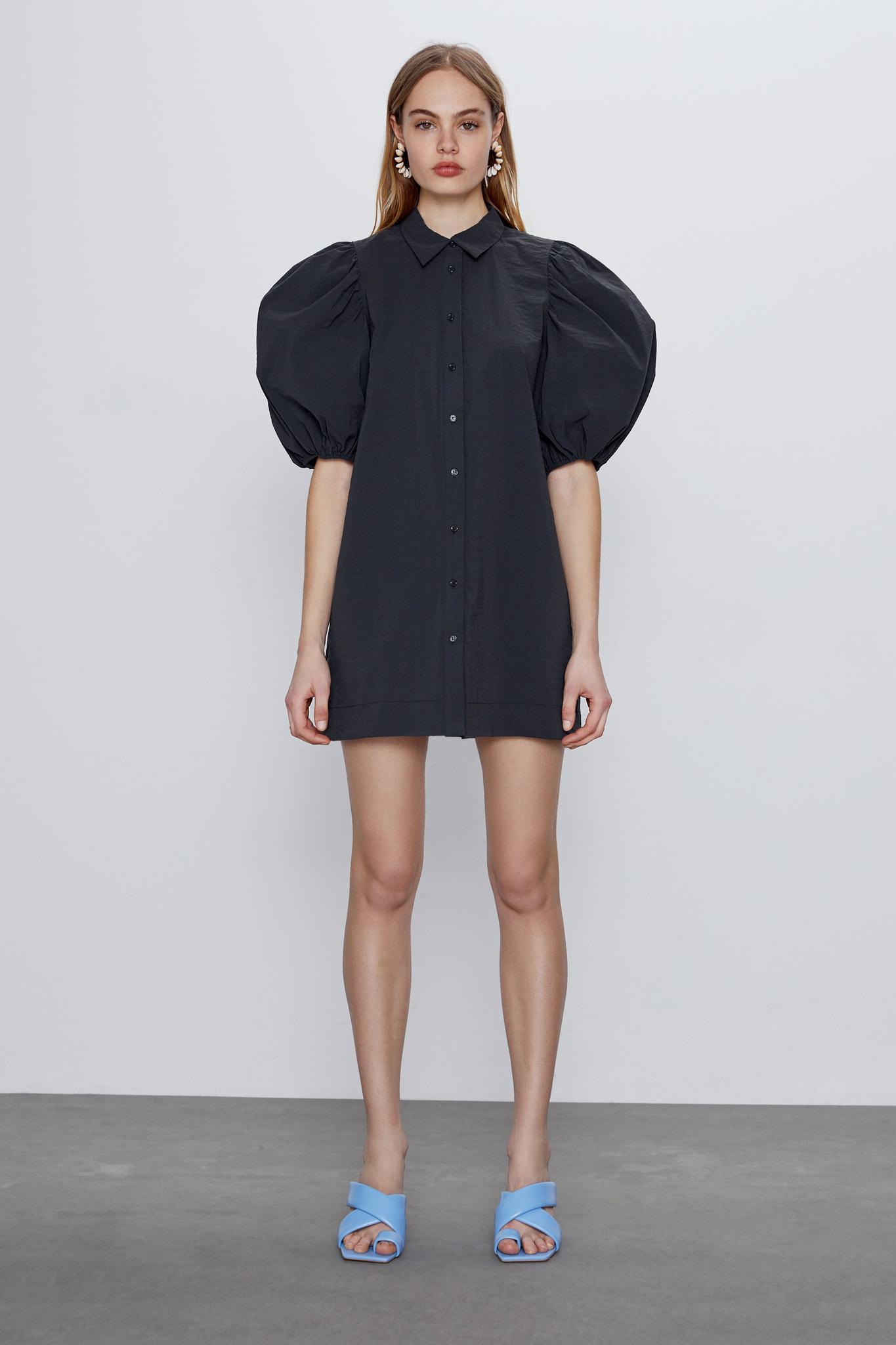 $49.90 Zara Dress https://go.zara/2Mxhoe1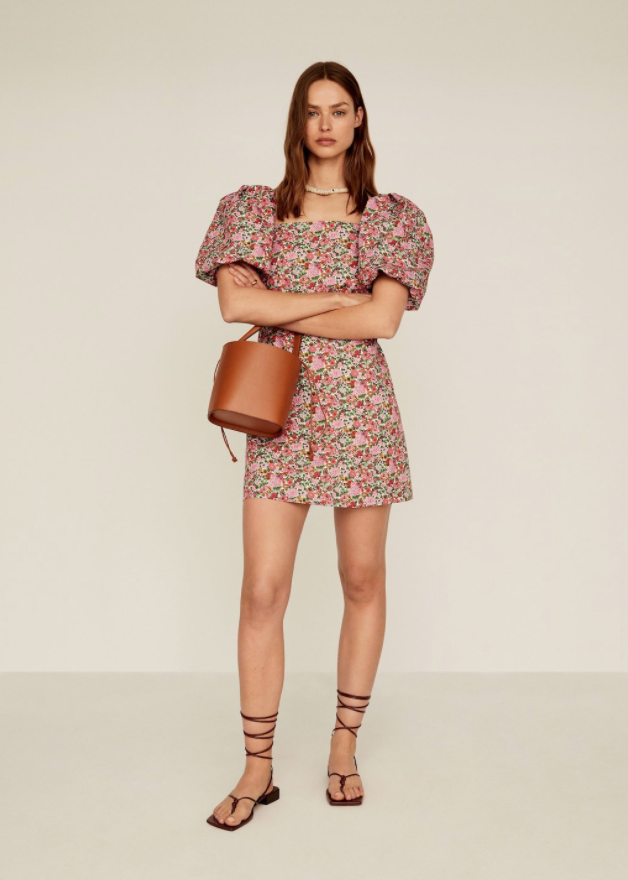 $79.99 Mango Dress https://bit.ly/36ZaO9V